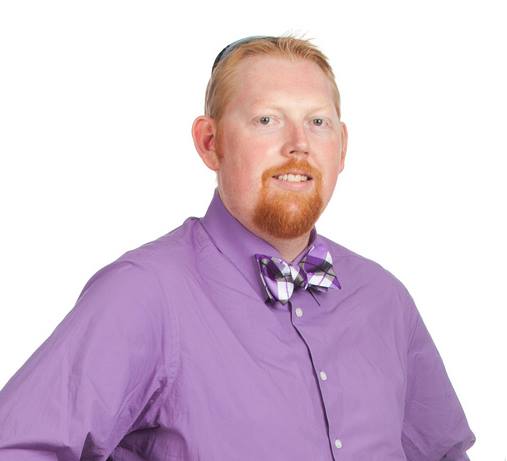 Steven W. Anderson is a learner, blogger, speaker, educational evangelist, author and Dad.  As a former teacher and Director of Instructional Technology he is highly sought after for his expertise in educational technology integration and using social media for learning. As @web20classroom he regularly travels the country talking to schools and districts about the use of Social Media in the classroom and how they can better serve students through technology. Steven has been a presenter and keynoter at several educational technology conferences, including ISTE, ASCD, TCEA, FETC, TETA, and VSTE as well as numerous state and local conferences. He is the author of 3 books, The Relevant Educator: How Connectedness Empowers Learning, The Tech-Savvy Administrator and Content Curation: How To Avoid Information Overload. He is also responsible in helping create #edchat, a weekly education discussion on Twitter that boasts over 500 weekly participants. Steven has been recognized with the the 2009 and 2011 Edublogs, Twitterer of The Year Award, a Microsoft Heros of Education award, along with a 2013 Bammy Award, recognized worldwide as the Educational Emmy, for his work with #edchat.
Keynote
How Mad Men Got Creativity Right
10-25-17
10:30am
Ballroom D

Talk to any teacher and the virtue they want students to exhibit is creativity. Ask any student what they wish they could do more in the classroom and they'd say be creative. Ask any parent what they want their child to grow up and be; innovative and creative. The Ad Men and Mad Men of the 1960's were the most creative and innovative people on the planet during their time. So what did they do that we can use for learning? What do creative people look like? And how can creativity be a better part of what we do for kids? How can we borrow from the Mad Men and inspire creativity and innovation in our students?


Session
Key Indicators of Highly Effective Technology Use
10-25-17
1:00PM
Ballroom C

Technology in the classroom is becoming nearly as ubiquitous as textbooks and pencils. Each day students encounter lessons designed with technology in mind. However, as educators and school leaders, how do we know if the lesson is highly effective? What can we look for, in any classroom, in the context of learning, to determine if that use of technology is effective or not? When new technologies or instructional practices are introduced into classrooms, it can be a challenge for leaders and educators to communicate how everything fits together to create a richer learning environment. Join us as we will examine the key indicators of highly effective technology use and how school leaders, teachers and students can best identify when technology works and when it does not.